特價
Netgear Orbi AC3000 RBK50〈三頻 Mesh〉2件裝
或分三期付款,每期為

$

696
覆蓋倍增
設計美觀
一鍵安裝無需技巧
獨立 Backhaul 傳送
進階網絡安全防護功能
商品說明
Netgear Orbi AC3000 RBK50〈三頻 Mesh〉2件裝 / AC Mesh Wi-Fi

官方介紹
Looking for even better, faster, stronger WiFi?
WiFi 6 is a whole new kind of WiFi built to provide blazing fast speeds across more devices. That means you'll be able to stream without buffering, eliminate lag while gaming, and connect more devices to your WiFi than ever before throughout your whole home. See why there's never been a better time to upgrade your WiFi to first-class.
STEP UP TO WIFI 6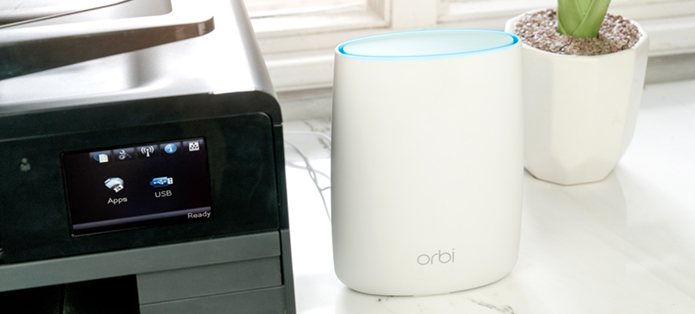 Ultra-fast WiFi. Wired or Wireless.
If you like the performance and stability of a wired connection, an Orbi WiFi system is a great solution for you. Connect more wired devices using the four Ethernet ports on the Orbi desktop Satellite.
Protection from Online Threats
Smart Parental Controls
Peace of mind, when online.
Set online time limits, block inappropriate websites, and pause the internet with Circle Smart Parental Controls. Use the Orbi app to get started and easily manage content and time online on any connected device.
Orbi App
Do more with your home's WiFi.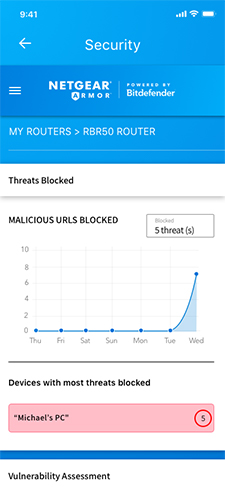 官方規格
WiFi Coverage

Orbi Router (AC3000)

Six (6) high performance internal antennas with high-powered amplifiers

Implicit & Explicit Beamforming for 2.4GHz & 5GHz bands

MU-MIMO capable for simultaneous data streaming to multiple devices

Powerful Quad-Core 710MHz processor

AC3000 Tri-Band WiFi

2.4GHz (400Mbps†) + 5GHz (866Mbps†) for WiFi devices to connect to the Internet

5GHz (1733Mbps†) dedicated WiFi link for faster data connections between Orbi router and Orbi Satellite

† Actual data throughput and data over distance will vary based on network conditions and environmental factors.

Dimensions & Weight

Dimensions

6.4 x 3.1 x 8.0in

Ports

1 WAN and 3 LAN Gigabit Ethernet ports

Memory

Router: 512MB NAND Flash and 512MB RAM
Dimensions & Weight

Dimensions

6.4 x 3.1 x 8.9in
Security

Standards-based WiFi Security (802.11i, 128-bit AES encryption with PSK)

Guest WiFi Network is easy to setup separate & secure Internet access for guests

Circle® Smart Parental Controls to manage content and time online for all your devices. Learn more at netgear.com/circle

What's in the box

One (1) Orbi Router (RBR50v2)

One (1) Orbi Satellite (RBS50v2)

One (1) 2m Ethernet cable

Two (2) 12V/3.5A power adapters

Orbi Satellite (AC3000)

Four (4) high-performance antennas with high-powered amplifiers

Implicit & Explicit Beamforming for 2.4 and 5GHz bands

MU-MIMO capable for simultaneous data streaming to multiple devices

AC3000 Tri-Band WiFi

2.4GHz (400Mbps†) + 5GHz (866Mbps†) for WiFi devices to connect to the Internet

5GHz (1733Mbps†) dedicated WiFi link for faster data connections between Orbi router and Orbi Satellite

† Actual data throughput and data over distance will vary based on network conditions and environmental factors.

Ports

4 LAN Gigabit Ethernet ports